Today, flower consumption still dominates the cannabis market. However, many users have switched to using vape pens for the lack of smell, convenience for on-the-go lifestyles and potency. With these benefits, it's no wonder the use of vape pens are become so popular. If you are new to vaping or just looking for a refresher on the 510 thread vape battery, this informational article is for you.
The 510 Thread Vape Battery Explained
First, let us begin with a brief history about 510 vape pens. The name 510 thread was coined back in 2010 by one of the first vape battery manufacturers, Joyetech. This term was originally used in the e-cigarette industry before its widespread use in other industries including cannabis. Over a decade later, most disposable cartridges on the market use this standard.
What does a 510 thread technically mean? 510 thread refers to the cartridge's connection point to the battery. The 510 is a measurement meaning 10 threads at 0.5mm per thread. The actual size if you were to tap a hole would be a 0.7mm diameter by 0.5mm per thread.
All 510 thread cartridges will fit into any 510 thread battery, regardless of brand. This universal size allows consumers to experiment with different cartridge brands without purchasing multiple batteries. Saving money is always a good thing.
What are the Components of a 510 Thread Vape Battery and Cartridge?
There are two major components of a vape pen, the cartridge and the battery. Each of those components has three subcomponents. The cartridge is made up of a mouthpiece, a tank/reservoir, and an atomizer. The battery subcomponents are the power button/sensor, the power supply, and the charging port. Listed below are the functions of each component.
Cartridge
The cartridge is the disposable, or in some cases the refillable, component of a vape pen that holds the THC or other vaporizable oil. It uses an atomizer to heat up and vaporize contents to be inhaled through the mouthpiece. Here are the details of the subcomponents:
Mouthpiece
A cartridge mouthpiece can be made from glass, silicone, wood, ceramic, or plastic and comes in an assortment of shapes, sizes, and colors. The mouthpiece can be removed in reusable cartridges to access the tank to refill with oil. Mouthpieces are typically pressed on for permanent assembly in disposable cartridges.
Tank/Reservoir
This is the chamber where the oil is stored before it is passed onto the atomizer to be vaporized. Typical tanks sizes come in the 0.5ml and 1.0ml volume and are usually made of glass or plastic. Some tanks will also have adjustable intakes to allow various levels of airflow to enter the cartridge like our Easy Fill Oil Cartridge. Rokin has also developed a wax tank to accommodate those who prefer using wax over oils. On the outside of the tank is where you will commonly find brands printing their logos.
Atomizer
This component is where the oil contents of a cartridge are heated up and turned into vapor to be inhaled. Atomizers were first produced by wrapping a wire around a cotton wick. The cotton absorbs the oil from the tank reservoir allowing the wire to heat up a little bit of the oil at a time to turn it into vapor. As technology advanced, many cartridge manufacturers transitioned to a wire wrapped around a ceramic cylinder. This newer technology is more dependable and keeps the atomizer from burning out and failing. Today, some manufacturers still use cotton wrapped atomizers as a more cost-effective solution while others have chosen to upgrade to the higher quality ceramic atomizers.
Battery
The battery is what delivers the power to the cartridge atomizer to vaporize the oil being held in the tank. There is a wide range of designs and styles on the market today so let us check out some of those distinguishing features:
Button/Sensor/Dial
Most batteries have a button when pressed or held activates the atomizer. Some also have additional features with this button to turn the device on/off or cycle through different voltage outputs to adjust the atomizer's temperature. Other batteries do not have a button at all. They use a sensor to detect air being drawn from the cartridge to activate the atomizer. The Rokin Dial Battery takes it a step further and utilizes an auto draw technology and an astonishing 21 voltage settings controlled by a dial.
Battery Cell
Most vapes use three major types of battery chemistry. The first is lithium manganese and can be found in most high drain vapes because of their ability to remain at a low temperature while discharging thus reducing the risk of harm, fire, or explosion. The second type of battery used in vapes is the lithium manganese nickel. Like the first mentioned battery, these are stable and with the added nickel they can remain safe without the added expensive circuits to keep them safe to use. The last we would like to mention is the lithium cobalt. These are extremely volatile and should not be used at elevated temperatures or with large discharge. Extra safety circuitry is required. These are inexpensive to produce but at the cost of safety.
Charging Port
These ports are what allow integrated battery cells to be recharged once depleted of power. In the beginning of the vape industry timeline, many battery vapes used the female 510 thread with a male 510 thread USB adapter to charge. As time went on the screw on chargers were abandoned and a classic USB cable port were used for convenience. Now, there are even some brands that use their own proprietary port to recharge their batteries which we find very inconvenient.
Vape Battery Styles
There are quite a few distinctive styles of vape batteries on the market. Here is a list of common styles available: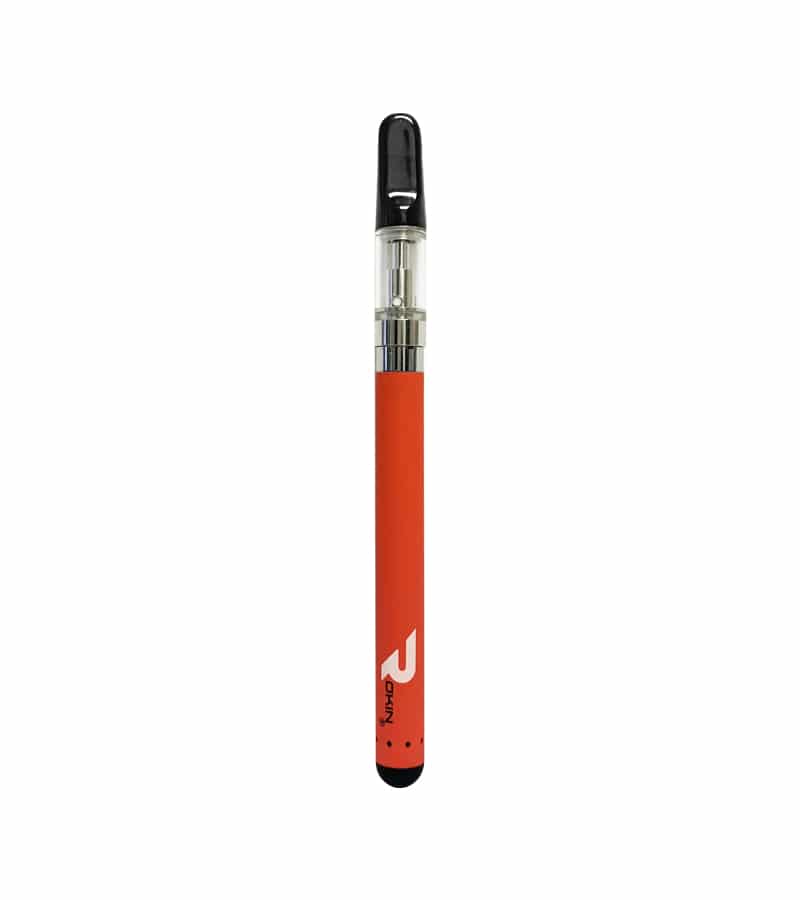 Classic Pen Style
These batteries are a long thin style with some using the 510 thread to charge while others utilize a USB port. They are simplistic and inexpensive. Many can use the single draw button to change temperature and other settings based on the number of rapid clicks. These batteries are a great option if you are just getting into cartridge vaping and do not want to break the bank. Check out our Quick Draw.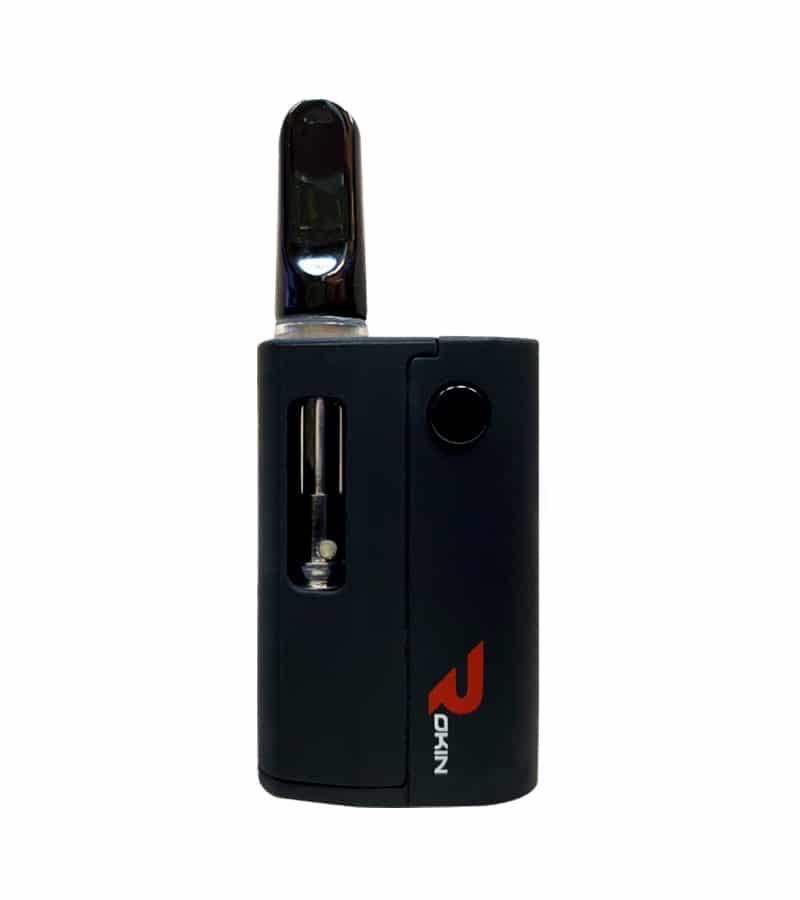 Compact Oil Vape
We would consider these vape pens a set up from the classic pen style. With the compact oil vape pens, you can carry and conceal your device a lot more discreetly than with the previous style. They make for good travel buddy's or if you just prefer the unsuspicious use of your device. This style can come in all shapes, sizes, and thicknesses.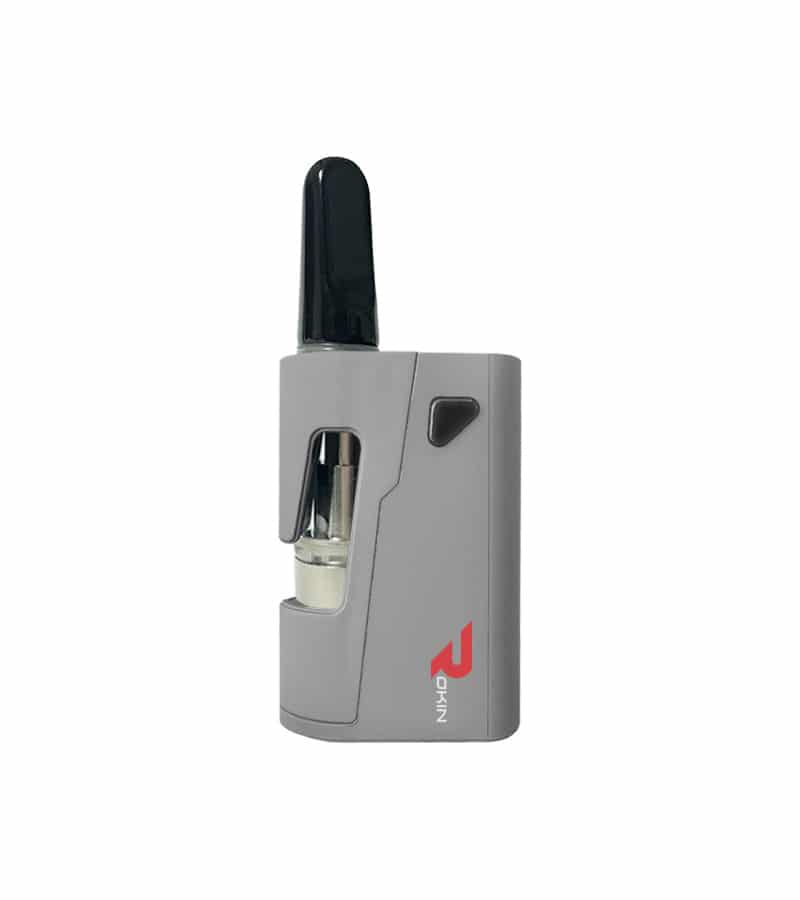 Concealed Oil Vape
The concealed style uses the housing of the vape device to hide the cartridge from view. Some devices in this category will have a small amount of the cart mouthpiece exposed in a nonmoving function to take in vape while others have a mechanical feature to rotate or extend the cart out of the housing for consumption. Check out our super small but mighty Rage Battery.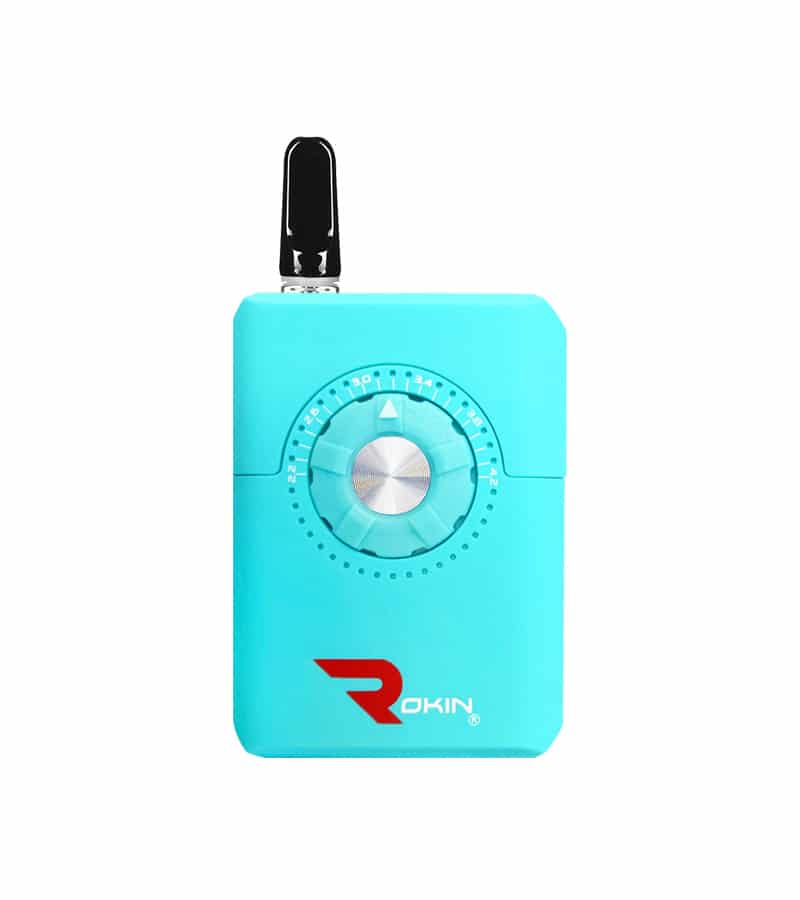 Advanced Temp Vape
Finally our last style we would like to talk about in the advanced temperature adjustment that helps you reach the ideal temperature for each terpene profile. These types of vapes provide, in our humble opinion, the best experience using 510 thread battery because of the precision and ease of adjusting the voltage and temperature on the atomizer. Our Dial Oil Cartridge has an leading 21 voltage levels.
Recommended Features for a 510 Thread Vape Battery
This is a list and explanation of key features and what we recommend looking for when purchasing a new 510 thread battery.
Battery Capacity
Battery capacity refer to the amount of charge a battery can hold. A quality battery will last you all day or more if it has a capacity of 300-600 mAh depending on the voltage used and how frequently you use it. You will want to be on the higher end of that range if you are a heavy user.
Battery Cycles
Recharging cycles refers to the number of charges a battery can take before it becomes inefficient. Everything has a shelf life and in the battery industry, battery cycles is a way to measure quality. A vape battery should still be giving close to 80% of its original capacity after 500 charges. If the battery is only lasting half as long as it did new after only 100 charges, it is a pretty good indicator of a low-quality battery. An additional feature that high quality vape pen batteries possess is an onboard chip that does not allow the battery to overcharge. Overcharging will reduce the lifespan of the battery.
Temperature Control
There are increasingly more 510 thread vape pens on the market today give the flexibility of controlling the voltage and temperature of the atomizer. Some are basic to control with limited options by clicking the draw button rapidly three times with LED colors changing for different volt settings. Others in the market utilize different means like a dial to get even more refined voltage control. Variable voltages can range anywhere from 2.0 to 5.0 volts. Most vape users find a sweet spot somewhere in that range depending on the resistance of the atomizer in the cartridge.
Vape Pen Warranty
A good 510 thread vape manufacturer should be able to stand behind their product to cover any defects. It is a good indicator of quality when a company offers a year or more warranty with your purchase. A company worth buying from should always have an included warranty and a customer focused solution.
510 Vape Battery Restrictions and Hazards
Here are a couple of things to keep in mind when enjoying your vape pen.
Flying with a 510 Thread Battery
According to the TSA website, electronic smoking devices are only permitted in carry-on luggage. There is a ban on transporting batteries under the plane for fire and safety reasons. TSA states that passengers cannot exceed one watt-hour capacity for lithium metal batteries.
Batteries Exploding or Catching Fire
Low quality or damaged lithium batteries have been known to catch on fire or explode. The FDA has made known tips to reduce the risk and avoid injury from fire or explosion.
Consider using vape pens with safety features such as button locks, vent holes and overcharging features.
Use proper recharging cables with your device.
If batteries are removable, store and transport them in a case to prevent metal objects from discharging them unexpectedly.
Replace damaged or wet batteries . If batteries are not removable replace the device.
Do not charge vape device overnight. Onboard microchips can protect batteries from overcharging.
Protect your vape pen from extreme temperatures. Do not leave them in sunlight or out in freezing cold temperatures.
Conclusion
We hope you learned a couple of things about 510 thread battery vapes. Head over to Rokin's store to purchase your first 510 vape pen or upgrade your current device. If you have any questions about 510 thread batteries or about our article, leave a comment below or reach out directly at support@rokinvapes.com.