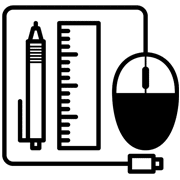 DESIGN
Featuring the latest in vaporizer technology and design. Our vapes are easy to operate easy to carry.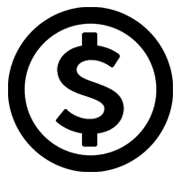 VALUE
Straightforward pricing to deliver the best value without compromising quality.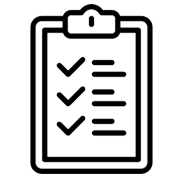 QUALITY
Only the highest quality vapes. Each model is vigorously tested to ensure they meet our high standards.
SUBSCRIBE TO OUR NEWSLETTER
Are you looking for high-quality and easy-to-use oil vaporizers or 510 thread batteries? Rokin is your one-stop shop. We have a wide range of oil vaporizers that you can easily use regardless of whether you are a beginner or a guru. Why use oil vaporizers? Oil vaporizers vaporize all kinds of oils from solid form to vapor. When you use the oil pen vaporizers, you are able to enjoy the dry herbs without inhaling the harmful toxins from smoke. When you heat up the pen vape, heats up to temperatures below the threshold of combustion, creating vapor.
One of the benefits of using an oil vape pen is that you have healthier lungs. Since vaping eliminates most of the toxins that come from smoking, you don't have to worry about your lungs getting damaged. Over the years we have found that vaporizing preserves the flavor in the vapor; therefore, you have better-tasting.
What do you get from Rokin Vapes? Our vaporizers have a number of attractive features:
Discreet: oil is still taboo in most countries around the world. Rokin vapes are highly discreet from their size to the amount of vapor that comes out. This allows you to enjoy your favorite herb without attracting stares. Some of our vapes are too small to the extent that you can use them effectively as a quick one-hitter in the middle of the street.
Convenience: We bring convenience to the table. Whether you want to take your time with your oil or you want to use it quickly and leave, our concentrate vapes allow you to do it. With our devices, you can vape and walk away without reeking at all.
Control: Using our oil vapes, you are able to control the temperature that you want the vape to burn, the dosage that you should put in, and even the vapor that you want. Who wouldn't want this?
Long battery life: If you are like other vape users, you want to use your oil vape while on the move. The last thing you need is running out of juice in the middle of the day. Our portable vaporizers come with a long-lasting battery that will last the entire day. If you aren't a heavy user, our batteries go for even days. Rokin also offers a wide variety of oil vaporizer batteries and other accessories for vape pens including 510 threaded batteries, oil cartridge batteries, and more.
Portability: To allow you to easily move with your vape pen, our vaporizers are small, lightweight, and slim. When you are looking to move with them, you only need to slip them into your pocket and nobody will even notice it.
How to take care of your pen vaporizer regardless of the quality of the vaporizer you buy, it will get damaged if you don't take good care of it. Whether you have an oil vape pen, mini-tank vaporizer, or 510 threaded battery, you need to keep it clean. Cleaning the devices also aids in giving your oil a better flavor. You should never mix materials regardless of the type of mini tank vape you have. If you are going to use wax or any other products, you should get dual-use or triple-use vaporizers.