"Can you refill a cart?"
One of the reasons why we sell refillable vape cartridges here at Rokin Vapes is because using refillable carts is by far the most affordable way to vape. Single-use cartridges have benefits of their own – but when you buy a pre-filled cart, you're paying a large amount of money for a cartridge filled with only a tiny amount of oil. When the cartridge is empty, the only thing that you can do is throw it away and buy a new one. When you use a refillable cartridge, on the other hand, you can refill the same cartridge over and over before its flavor becomes severely degraded. It's a much more affordable way to vape because you don't have to buy replacement cartridges as often and can buy your vape oil in bulk.
Suppose, though, that the only vape cartridge you have at your disposal is a disposable one. You have some vape oil, and you'd like to use it – but the only vape cartridge that you have is one with a permanent cap that's not designed for removal. Can you refill your cart?
Much of the time, it's possible to refill a disposable vape cart without damaging it – and in this article, we're going to walk you through it. To get started, you need some vape oil and a blunt-tip syringe. In just a few minutes, you'll have your empty vape pen working again. Let's dive in!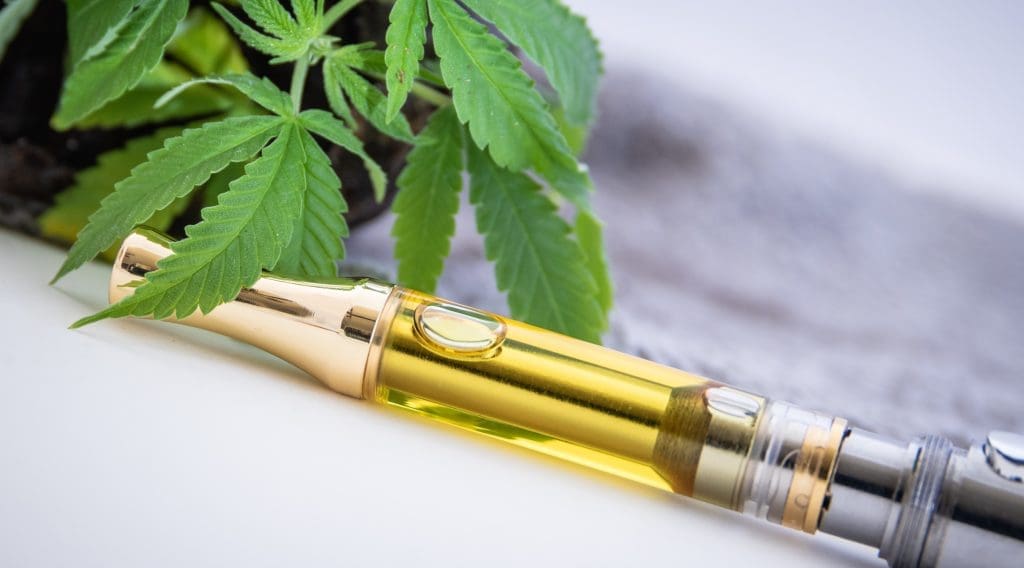 How to Refill a Disposable Vape Cart
Before you try to refill any disposable vape cart or vape pen, it's important to bear in mind that disposable vaping products are designed to be tamper evident. When you open a disposable cart, the outer wall of the cartridge may crack. In some cases, the crack may be large enough to make the cartridge leak, rendering it inoperable. This would cause you to lose any oil in the cartridge – so before you attempt to refill a disposable vape cart, make sure that you've used the cartridge's entire oil supply.
Follow these steps to refill a disposable cart:
Grasp the mouthpiece with your fingers or use a pair of pliers if you need a better grip.
Wiggle the mouthpiece while pulling it firmly away from the cartridge. If you use sufficient force, the mouthpiece should disconnect from the cartridge. Inside the cartridge, you'll see the main air tube in the center along with the filling port positioned somewhere to the side. The filling port might be a small hole, or it could be a large circular well that surrounds the main air tube.
Check the capacity of your cartridge. Most disposable vape cartridges hold either 0.5 ml or 1 ml of oil. Draw that amount of oil into your syringe.
Place the tip of the syringe in your cartridge's filling port and dispense the oil. When you put the correct amount of oil into a vape cart, the cartridge won't look completely full. That's completely normal because the cartridge's mouthpiece will fill some of that empty space. If you overfill a vape cart, it will leak when you replace the mouthpiece.
Place the mouthpiece over the tip of the cartridge and press down firmly to snap it back into its original position. At this point, you can resume using the cartridge.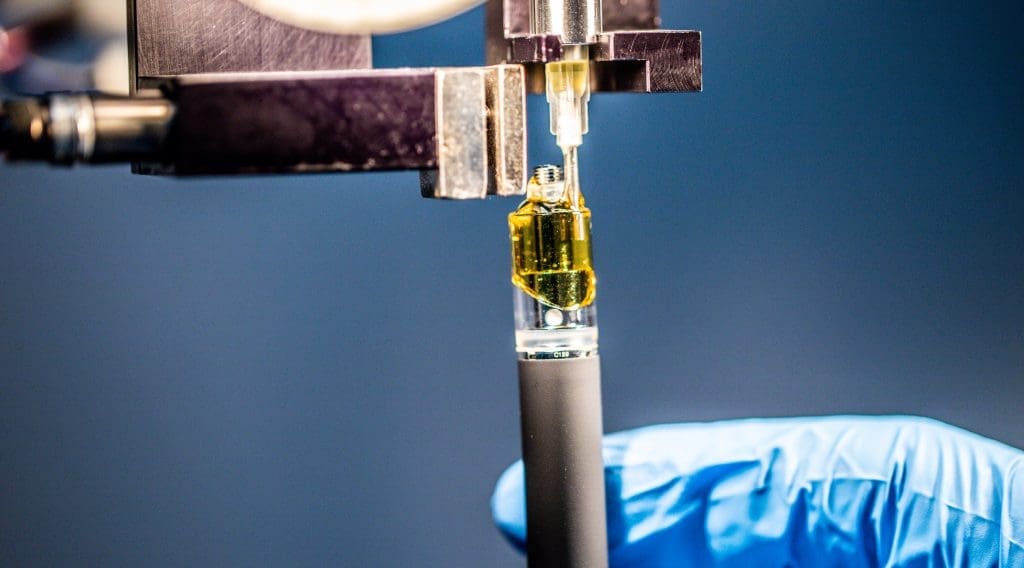 How to Refill a Disposable Vape Pen
Disposable vape pens function much the same as disposable cartridges in that they're intended to be used only until they're out of oil. Many disposable vapes have rechargeable batteries, though, which means that you can continue using the device for a while longer if you can manage to refill the reservoir. Like disposable vape cartridges, though, disposable vapes are also designed to be tamper evident. So, the same rule applies in this case as what's described above – you shouldn't attempt to refill a disposable vape until you've finished using its initial oil supply. Once you've done that, you can try to pry the cap off of the device and refill it as described above. To avoid waste, don't refill a disposable vape unless it has a rechargeable battery.
How to Refill a Refillable Vape Cart
As we discussed at the beginning of this article, you'll have a much easier time refilling a vape cart if you're using a cartridge designed for the job. If you're using a refillable cartridge, the mouthpiece doesn't lock into place when the cartridge is closed – so there's no need to pry it off. Instead, you can simply twist the mouthpiece off and twist it back into place after the cartridge is refilled. Apart from that difference, filling a refillable vape cart is exactly the same as in the instructions given above.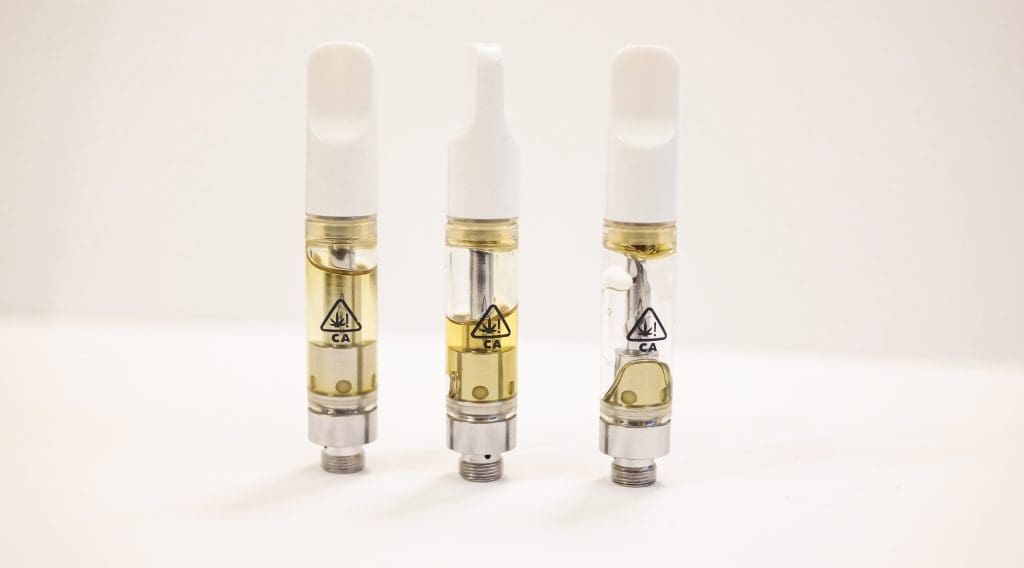 How to Refill a Cart Without a Syringe
Have you ever wished that you could refill a vape cart without a syringe? It's easy if you're using a cartridge designed for easy filling. Our Easy-Fill Oil Cartridge has a large cup-shaped bottom reservoir with no air path to get in the way. The air path is in the upper portion of the cartridge, which is twisted into place after the cartridge is filled. The Easy-Fill Cartridge holds 1 ml of oil, and there's no need to use a measuring tool because the cartridge has a clear maximum fill line on its outer wall. Just add oil to the cartridge until it reaches the fill line and screw in the cartridge's top metal hardware. If you're filling the Easy-Fill Cartridge for the first time, wait about a half hour before vaping to ensure that the oil has absorbed fully into the cartridge's ceramic wick. If you're refilling a cartridge that you've used before, you can vape immediately after adding more oil to the cartridge.
When Is It Time to Throw a Vape Cart Away?
If you've never tried refilling a cart before, you're probably curious to know how long you can continue using the same cartridge before you need to throw it away. The answer is that it's time to throw the cartridge away when you're no longer happy with the flavor. Residue from your oil will eventually form a layer over the cartridge's heating surface, creating a burnt flavor. When the burnt flavor begins to make your vape oil taste bad, it's time to replace the cartridge.