What Are the Different Types of Concentrate Vaporizers?
If you want to have a vaping experience that allows you to reach the most elevated state possible in the shortest period of time possible, there is no question that using a concentrate vaporizer is the way to go. Oils and waxes contain just the active components of your favorite herb while leaving out the inert plant material that adds to the smell and flavor but does little else. Taking just a few puffs of a good oil or wax can produce essentially the same effect as a lengthy dry herb smoking session – and in addition to the potency, concentrates are also more portable and more discreet. It's no wonder that millions of people have left dry herbs behind and now use concentrate vaporizers exclusively.
Buying a concentrate vaporizer, however, isn't the easiest thing in the world if you're new to oil and wax vaping because there isn't just one type of vaporizer that you can buy. There are actually three primary types: 510-thread batteries, oil pens and dab pens. Each type of vaporizer has its own strengths, and there's actually a certain amount of overlap between the different types of devices that can make your decision even harder.
In this article, our goal is to help clear up the confusion and steer you toward the vaporizer that's most likely to make you happy – and if you're a beginner, we think you'll love the device that appears on the list first.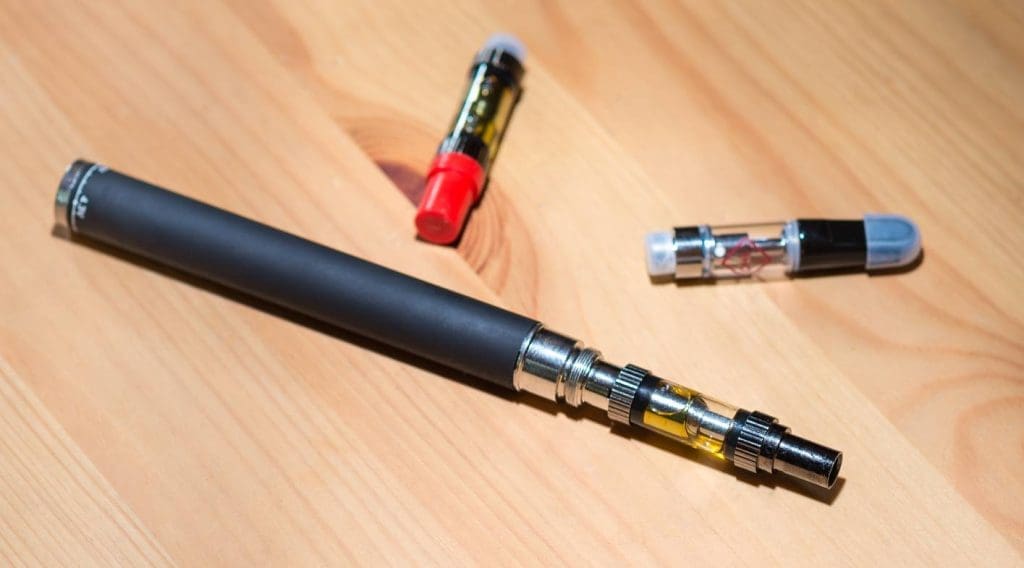 510-Thread Batteries for Vape Cartridges
A 510-thread battery is essentially the bottom half of a vaporizer – it contains the battery cell and the electronics necessary to make the device work. You need to provide the top half, which is the attachment that holds the oil. You can find pre-filled cartridges online and in many vape shops, and we also sell refillable vape cartridges right here that you can fill with your own oil. Connect the cartridge to the battery, and you're ready to vape.
Shop our selection of 510-thread batteries now.
What Are the Benefits of 510-Thread Batteries?
The reason why 510-thread batteries are so popular among people who are new to concentrate vaporizers is because they're the simplest and cheapest devices on the market. That isn't to say that you won't still have an extremely potent and enjoyable experience, because the potency has more to do with the quality of the oil than anything else.
To get started with a 510-thread battery, all that you need to do is connect the device to your computer and charge it. From there, you'll connect a pre-filled vape cartridge – or fill your own cartridge – and you're all set to go. Depending on the design of the battery, you'll vape by puffing on the mouthpiece or by holding the battery's button. You can have a great experience with a 510-thread battery even if you know nothing about vaping at all.
What Are the Drawbacks of 510-Thread Batteries?
The only real drawback of 510-thread batteries is that they aren't sold as complete devices. Instead, they're sold on their own – without compatible cartridges. That means you're responsible for ensuring that the cartridge you want to use will be compatible with your device. Luckily, the fact that virtually all of the vape cartridges in the world use the 510 thread helps to ensure that compatibility is unlikely to ever become an issue for you.
The QuickDraw, Thunder Stick and Rage vape pens are all great 510-thread batteries for beginners.
Oil Pens
There is a fine line between 510-thread batteries and oil pens because they're both 510-thread batteries at their cores and can both work with just about every vape cartridge on the market. The difference is that an oil pen typically has advanced features that allow you to customize your experience if you're an advanced vaper who demands greater performance and flexibility from a concentrate vaporizer. For example, the Mini Tank oil pen varies its output automatically to give you bigger clouds without burning your oil. The Dial oil pen, meanwhile, uses an analog dial to give you pinpoint control over the power level.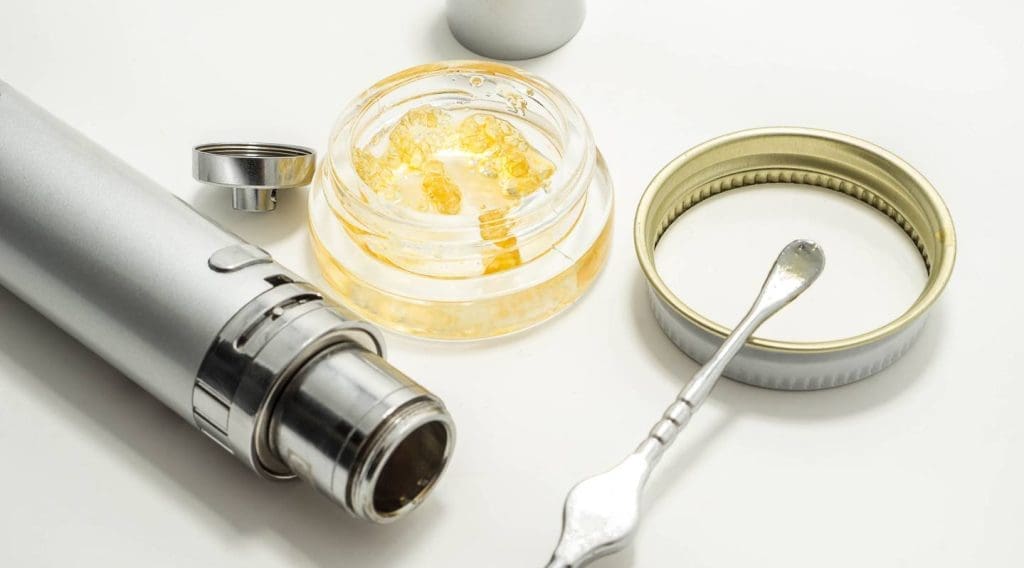 What Are the Benefits of Oil Pens?
The main reason why you might want to upgrade from a 510-thread battery to an oil pen is because a good oil pen gives you greater flexibility and more control over your vaping experience. As you become familiar with the wide variety of vape cartridges on the market today, you'll find that they don't all provide optimal flavor and vapor production at the same power level. Having the ability to customize your device's power output means that you'll always enjoy the best possible experience regardless of the cartridge you're using.
What Are the Drawbacks of Oil Pens?
The only potential drawback of buying an oil pen is that it might be a bit more complicated than what you're looking for in a concentrate vaporizer. Compared to oil pens, 510-thread batteries are simple – just connect a cartridge and vape. Oil pens are a little larger and often have adjustable settings. If you want to tailor your experience to your specifications, adjustability might be exactly what you want. If you're looking for simplicity, though, you might prefer a smaller 510-thread battery.
Dab Pens
Also known as wax pens, dab pens differ from oil pens and 510-thread batteries in that they're designed to vaporize solid wax rather than liquid oil. Some people find that wax is even more potent than oil, and a good dab pen allows you to enjoy an extremely elevating experience on demand.
View the Stinger professional dab pen now.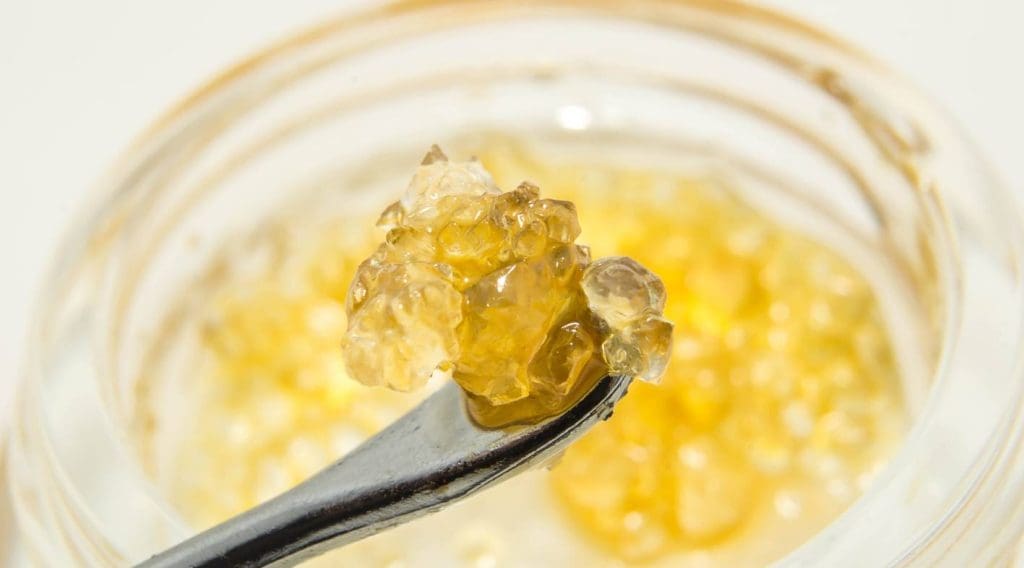 What Are the Benefits of Dab Pens?
When we talk about dab pens and how they compare to other concentrate vaporizers, "on demand" really is the operative phrase. That's especially the case with the Stinger dab straw, which requires no loading and no waiting. All that you need to do is turn the device on, touch the heating tip to your wax and inhale – that's it!
What Are the Drawbacks of Dab Pens?
The downside of dab pens is that they aren't really designed for portability. An oil pen might be slightly less potent than a dab pen, but an oil vaporizer is usually small and light enough that you can carry it in your pocket and bring it everywhere with you. Dab pens, on the other hand, are really intended for at-home vaping. The potency of wax vaping is a strong selling point, though – and if you don't plan to use a concentrate vaporizer away from home, you may want to strongly consider buying a dab pen.