If you want to have the best possible experience with a dry herb vaporizer, learning how to clean your device is absolutely crucial. Herbs release extremely sticky resins when they're heated. Over time, the residue will build up and affect your vaping experience in a negative way. It'll clog screens and airflow channels, giving your vaporizer a tighter draw and reducing vapor production. As the residue continues to cook, it also takes on a bitter and ashy flavor that will cover the taste of your expensive herbs. So, if you care about the flavor and performance of your device – not to mention the longevity of your investment – you've got to learn how to clean your vaporizer.
Keeping a dry herb vaporizer clean is an ongoing process. There are a few basic things that you should do at the end of each vaping session, and it's also important to do a deeper cleaning every week or two. If you don't clean your vaporizer regularly, the residue will eventually become so thick and hard that removing it will become almost impossible.
In short, the best time to start cleaning your dry herb vaporizer is right now. Although the deep cleaning process is a little time consuming and will take your device out of action for a day or so, it's time well spent because it'll help to ensure that your vaping sessions will always be just as good as they were when you first bought the device.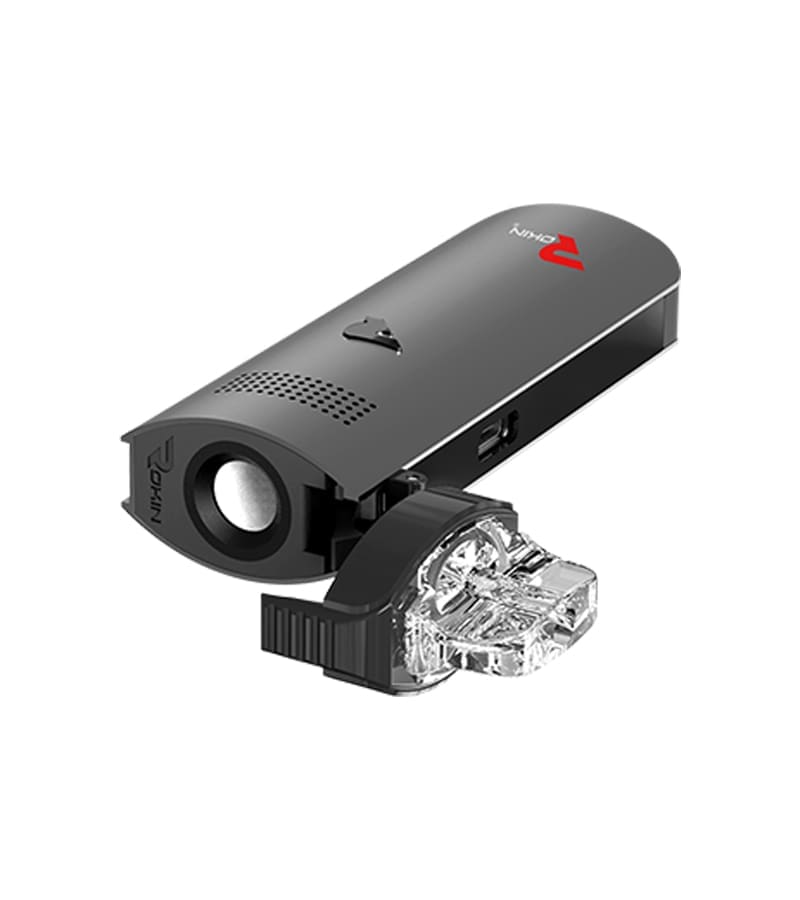 Quick Vaporizer Cleaning: After Every Vaping Session
At the end of every vaping session, you should give your vaporizer a quick cleaning to remove the spent herbs and fine particles that can potentially clog the device's screens and airways. To do this, you'll need a small wire brush. A metal dab tool can also be helpful. Don't use plastic tools because the residual heat in your vaporizer's oven could cause the plastic to melt.
After finishing a vaping session, wait several minutes before cleaning your vaporizer. To promote even heating, a vaporizer's oven is usually made from a heat-retaining material such as ceramic. The oven will remain hot for a while after you've turned the device off. Although you do want your device to cool down a bit, you don't want to wait too long because the residue will harden and become more difficult to remove.
To clean your dry herb vaporizer after a vaping session, open the device and tap it to remove the spent herbs. If the herbs don't simply fall out of the oven, this is where a dab tool comes in handy – you can use it to dig the herbs out. Use the wire brush to remove any remaining particles from the oven and from the device's screens.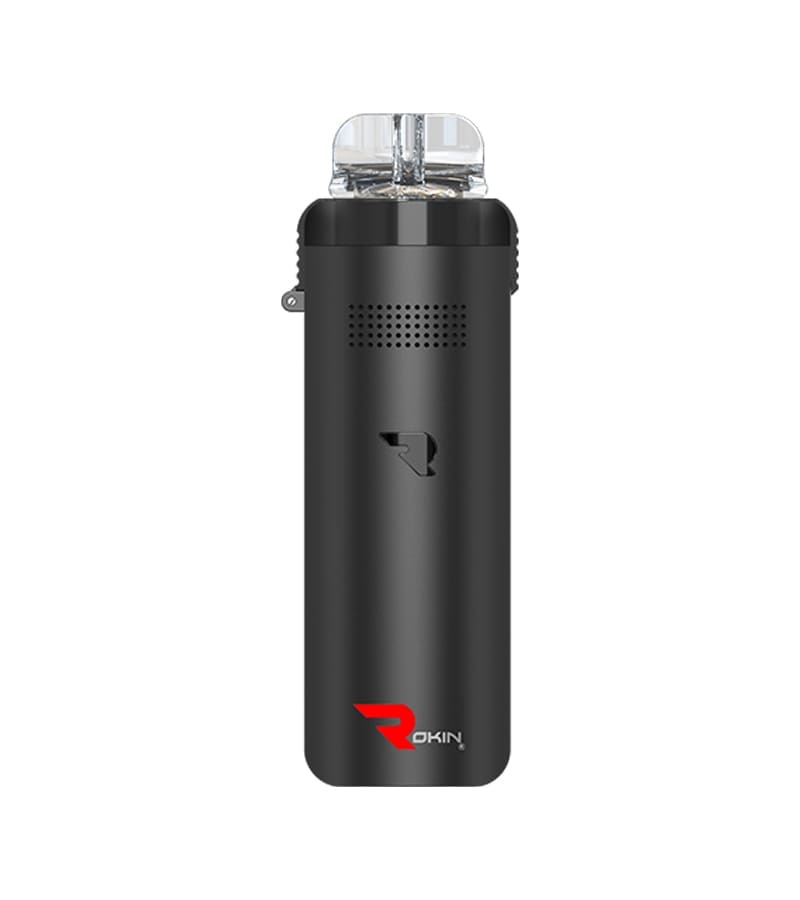 Deep Vaporizer Cleaning: Every 1-2 Weeks
Although cleaning your vaporizer after each session can go a long way toward maximizing your device's performance, it's still necessary to do a deeper cleaning every week or two because brushing your device won't remove all of the sticky resins. Performing a deep vaporizer cleaning will take your device out of action for anywhere from several hours to a day, so you should plan accordingly. It's an important part of maintaining your device, though, because cleaning your vaporizer properly right from the start helps to ensure that it'll never become too difficult to do.
How to Clean Your Vaporizer's Removable Components
Depending on the design of your dry herb vaporizer, its removable components might include screens, a stem and a mouthpiece. These are the easiest components to clean because you can simply drop them into a little bowl of rubbing alcohol. The alcohol dissolves the sticky resins – usually within just an hour or so, unless the components are extremely dirty – enabling you to simply rinse any remaining residue away in the sink. After rinsing away the alcohol and residue, leave the components out until they're completely dry.
There are a few important things to remember when you use alcohol to clean your vaporizer's removable components. Although glass and metal items can soak in alcohol indefinitely, other components should be immersed only briefly. Alcohol can dissolve rubber and some types of plastic, so components made from those materials should remain in the alcohol only as long as necessary to remove the resins. You might even consider setting rubber gaskets aside and not soaking them at all. In addition, if your vaporizer has wood components, you'll need to keep them away from alcohol. Consider using a mild food-safe soap on wood components instead.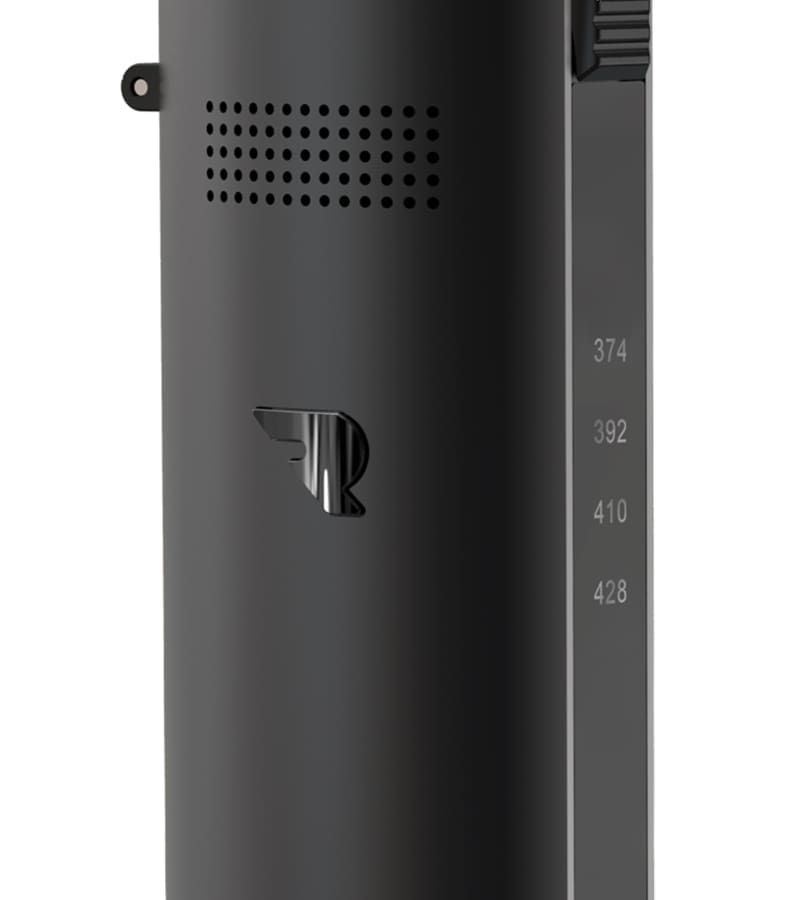 How to Clean Your Vaporizer's Non-Removable Components
The primary non-removable component of any dry herb vaporizer is the oven, and you can't clean this component by immersing it in alcohol because doing that would mean immersing your entire device – which obviously isn't a good idea. You can still use alcohol to clean your vaporizer's oven, but you'll use cotton swabs to control the moisture level.
Dip a cotton swab in alcohol and tap it to remove most of the moisture. You want the swab to be just damp, because you don't want the alcohol to seep below the oven and contaminate your device's internal electronics. Rub the cotton swab against the walls of your device's oven, and you'll see that it'll begin to dissolve the residue almost immediately. When the swab becomes very dark, replace it with a fresh one and repeat the process until a swab comes out clean.
When you're done cleaning your vaporizer's oven, dampen a cotton swab with a little water and use it to remove any residual alcohol. Finally, allow the device to air dry for several hours. Don't use your vaporizer until you're certain that it is completely dry.
There Are Some Things That Cleaning Your Vaporizer Can't Do
As you learn how to clean your vaporizer, one of the most important things to remember is that it's completely normal for ceramic, plastic and metal components to discolor permanently from the constant exposure to heat and sticky resins. Cleaning your vaporizer will remove the residue, but it'll never restore your device's components to their original white and shiny state. That's normal, and it's not going to have a negative effect on your vaping experience.
It's also normal for some of a vaporizer's removable components – such as screens and gaskets – to eventually stretch, warp and break, even with regular cleaning. That's why it's important to buy a dry herb vaporizer with as many replaceable components as possible. For example, our Outrider vaporizer has a replaceable glass mouthpiece that can really come in handy if you're craving that "new vape" experience.